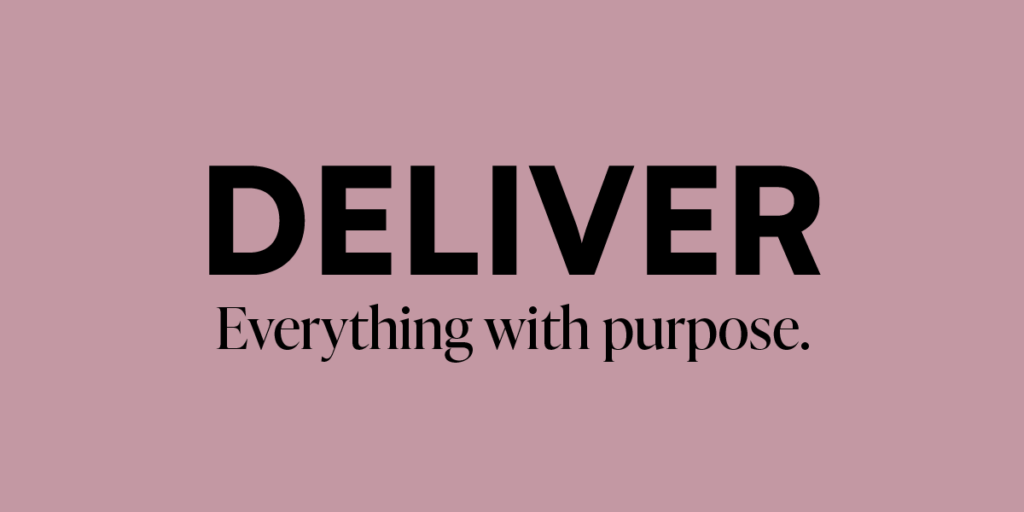 Deliver – business growth without compromise.
What we design, we deliver. A growth ecosystem to enhance your operating models and get disparate teams working effectively. From streamlining creative collaboration and digital production, to delivering CX and revenue insight back into the business – your resource at its most efficient.
That growth ecosystem is empowered by data and technology. Whether it's unlocking value in existing platforms, or realizing efficiencies through targeted software development – what we deliver will be integrated, automated, and in true service of your organization.
The sustainable infrastructure your business needs to evolve.
Once your growth action plan is in place, we stay with you through delivery, putting in place an ecosystem architecture that aligns and empowers your people through seamless technology, empowering workflows, and shared data.
Our team of specialists will build your operational foundations for growth, all geared towards your strategic outcomes. That includes app development, software implementation, integrations and automations, and reporting and analytics, all built to the compliance and security regulations of your industry and business.
Read on if you're ready to deliver growth for your business.
Say goodbye to siloes
Businesses that successfully align functions achieve greater results, provide a better experience, and respond faster to changes in the market. That's fact.
So, how do you create an ecosystem that simultaneously streamlines ways of working between multiple teams, and creates a platform for growth?
It's not a one-off task, you'll need to work at it over time. But for starters bring together systems and processes including:
Marketing automation (MAP)
Customer relationship management (CRM)
Digital experience management
Work management tools
Digital asset management
Data services
Data visualisation & analytics
Leverage business levers
Make no mistake. Bringing systems and processes together in a way that achieves your strategic aims isn't easy. It's even harder to keep people onboard while you do it.
Experience has shown us that. And with the benefit of this experience, we're equipped to deliver a tried, tested, and proven holistic approach that spans people, workflows, technology, and data:
People
What is the shared vision? What role does each team have to play, and how will they contribute to success? What outcomes are you aiming for, and why do they matter? Do your teams genuinely understand why they need each other?
Workflows
Where are you duplicating effort? Where are you wasting time every day? What feels more difficult than it should? What activities have the biggest impact on your outcomes, and how can you do more of those things? What processes can you automate? How can you codify good collaboration?
Technology
Where could you create deeper integrations between systems to empower your teams? What existing functionality do you have access to that you're not utilising? Where are you missing opportunities to innovate? Where do you have knowledge gaps and training needs?
Data
What gaps do you have in your data? How does privacy and security impact each of your teams? How can you empower your teams with near-real-time insights that will allow them to innovate and make better decisions? How do you tell what's useful from what's irrelevant?
A shared vision
When designing and delivering a solution that impacts multiple teams in so many ways, imposing best practice on them is a sure-fire way to fail.
We can show you a better way that brings teams into the process. Not only will you end up with a better solution, but your teams will be more engaged. They will become champions.
Not because you told them to, but because they feel like it's designed for them.
By involving your teams, educating them, getting their input, and galvanizing them around a common vision, you can bring about a vital shift of mindset for cross-team collaboration.
And don't think this is just about getting new technology in. It's more important to look at your existing tech in this process.
Want to go deeper into how we can deliver sustainable growth for your business?
---